These are custom reptile cages that can provide a Tropical or Desert habitat
with waterfalls & pools creating a spectacular showcase.
One of the best features that sets us apart from most reptile cage builders is these
enclosures can have the ability of containing water pools and fountains, but most importantly,
being able to be rinsed & flushed out quickly!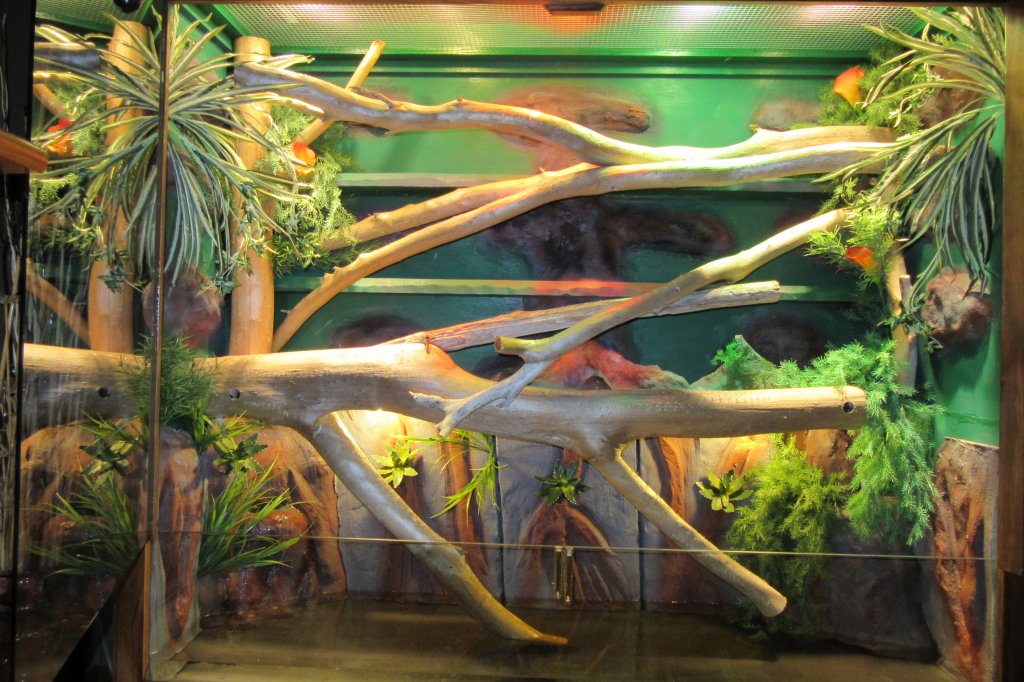 Jworlds is a small family business that has been running since 1997. Since then, we have focused our attention on creating unique reptile cages for small exotics, specifically reptiles. We are passionate about these animals & feel they deserve the best home possible.
We not only can deliver these to you personally, but will set them up and introduce your animals before we leave to ensure you are satisfied with your new product!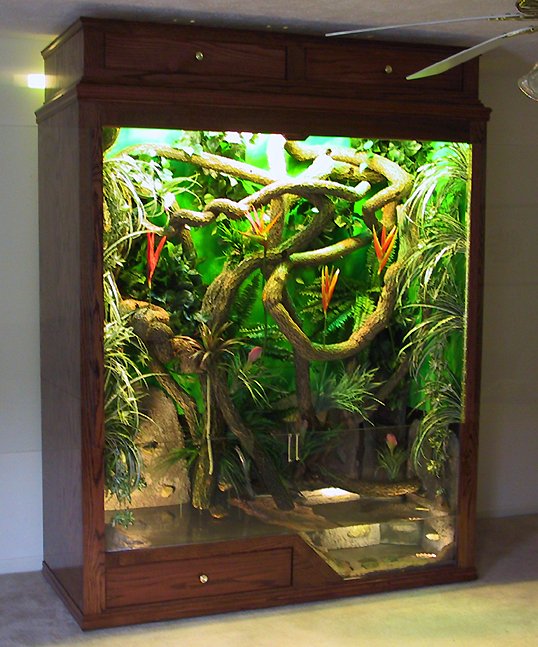 Glass aquariums have not always been the ideal way of housing reptiles.
This is because most reptiles need to climb, spread out & bask acquring more space.
In addition, many need humidity and the option to swim & soak.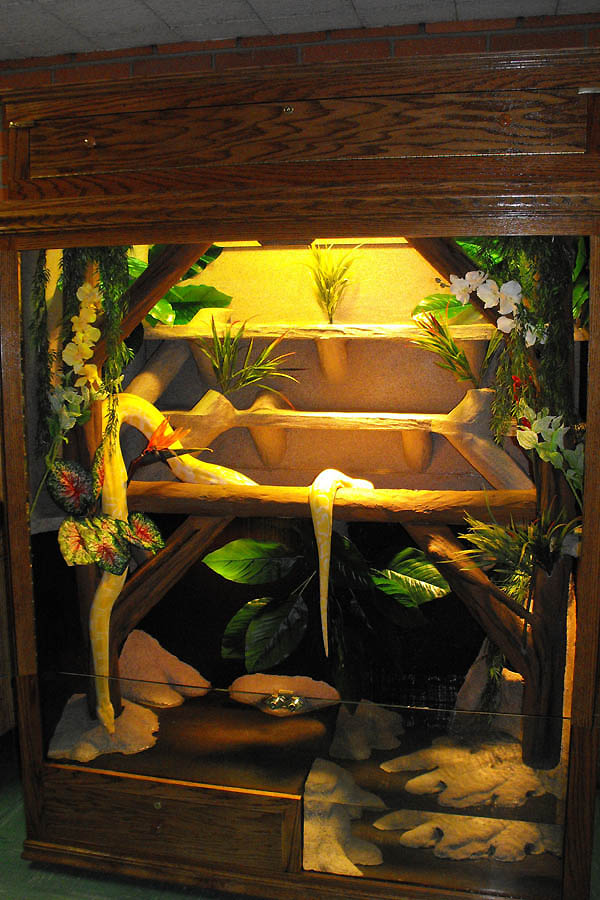 One of the most important factors for a healthy reptile cage is a clean environment.
Waste management can be challenging, very messy and develop strong odors.
Most reptiles like to defecate in the water if the option is there for them to do so.
Having the the option to rinse & flush makes maintenance quick & efficient.
Aesthetically, it provides a spectacular conversation piece.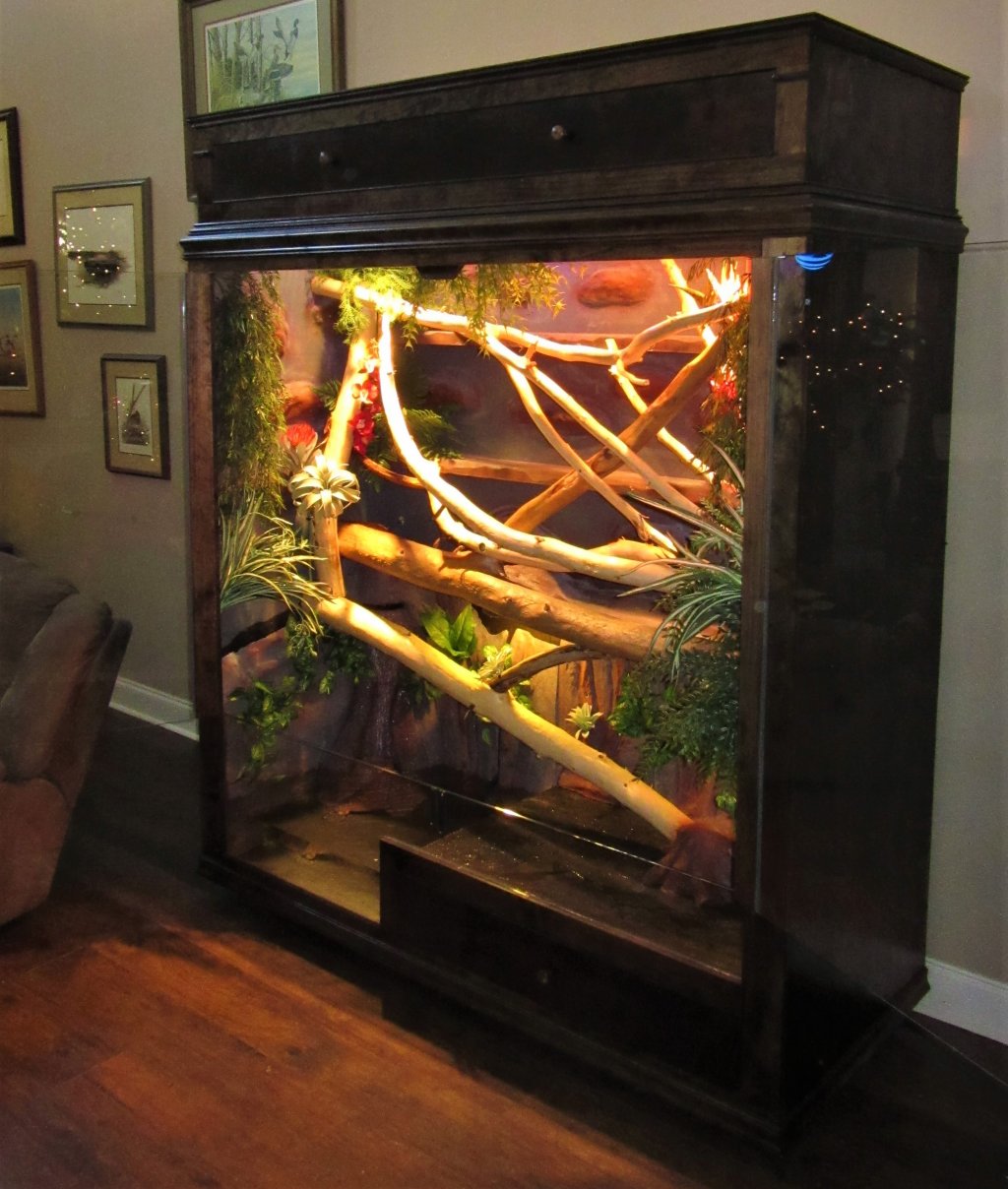 We also build for Museums, Nature Centers & Schools
What makes J.worlds so special compared to other reptile cages?

1.) Our units can contain large amounts of heated water providing humidity
2.) Pool areas can be drained & flushed out making maintenance a snap
3.) We use real wood, not particle board
4.) Glass is used rather than plexiglass which can scratch overtime with claws
5.) Interior base is lined with rubber membrane to preserve cabinet's life
6.) Heat & humidity stays in & allows Reptile to thermo-regulate
7.) Gentle air flow ventilation system preventing respiratory problems
8.) Real rock inserts & branches allows for stretching & climbing
9.) Interior settings are tailored for reptiles needs with either large or small branches
10.) Each habitat setting is one-of-a-kind
11.) Personal delivery and set up can included depending on location
12.) We advise and have knowledge of a wide variety of Reptiles
13.) Family oriented business ensuring personal customer service
14.) Testimonials are real, you can email them and ask their opinion
15.) It makes for a great conversation piece for the home or business!