Delivery & Set Up / Shipping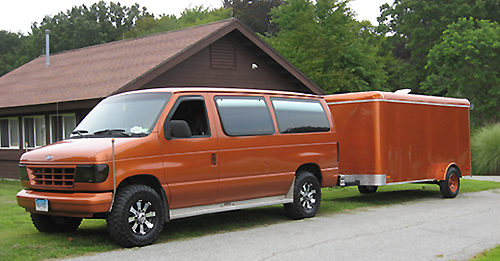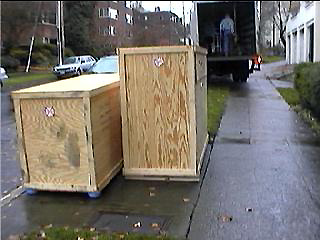 Most of these enclosures are delivered and set up by us personally. This is due to the number of items such as rock formations & glass which can break easily if not handled carefully during shipment.
We have found that the cost of fabricating a crate, hiring a truck company to pick up and then deliver with lift gate service, that the cost is better off being absorbed into us just personally delivering and set up the entire enclosure properly.
We also like to be there to take pictures and video tape the completed project with a testimony if possible.
SHIPPING THE CRATE TO YOU
As shown above in the above picture, the unit was packed by us building a custom crate specifically for the enclosure. There can be up to 2 large crates depending on size of order. These crates are shipped to the nearest trucking terminal in your area.
The creates are then picked up by a local trucking Co. that has lift-gate service, (which is already arranged by us & paid for). This Company is contracted out by us to deliver to your home or business. It will call you once they have it in their possession to know when it can be delivered to you during the week; not weekend.
If the consumer(you)are going to assemble it yourself, you must arrange to have help to unpack it & get it into your home. The trucking Company is not responsible for this.
You will need a screw gun to take the crates apart. (They will be too heavy and bulky to get through the door). It would also be good to have them placed into a garage of some sort if you are not able to open them right away for its protection.
Setting up the unit includes the decorating of the interior display such as installing the rock fountain, mounting the vines & greenery. In some cases, we may create a video of the unit presenting a step by step assembly to assure ease of assembly.